Heavy Equipment Window Tinting
Tractors & Other Heavy Equipment Require Lots of Windows to Ensure Driver Safety. Tinted Windows will Help Keep you Cooler in the Florida Heat.
If you operate heavy equipment in Southwest Florida, you know how hot your cab can get. In fact, temperatures in your tractor cab or other piece of heavy equipment can quickly exceed 100 degrees. Instead of suffering with a sweltering hot cab, give Quality Custom Window Tinting a call. For over 25 years, we have provided heavy equipment window tinting to contractors, farmers, and more. Not only will our window tint keep your cab cool, but it will also protect you from the harsh Florida sun. That is to say, our tint can reduce UV radiation by as much as 99%. This will not only protect your skin and eyes, but it will also protect your upholstery, electronics, and more.
Your Comfort is Assured with Quality Window Tinting
What are the Benefits of Heavy Equipment Window Tinting?
From protection from the sun's ultraviolet rays to reducing the internal temperature in your cab, the benefits include:
Protects you from the Sun's Ultraviolet Rays
Using the finest quality Solar Gard and Suntek tinting films, we can reduce UV radiation by as much as 99%! Which means the ultimate in SPF protection for your skin.
Reduces the Internal Heat in your Cab by 70% or More
Another benefit of window tinting is reducing the heat in your cab. By and large, no one wants to get into a hot cab and wait for things to cool down. As a matter of fact, with the proper window film, the internal heat in your cab will be reduced by 70% or more.
Saves the Upholstery in your Cab
Without window tinting, your interior will start to fade. In addition, your dashboard and seats will begin to crack. Consequently, protecting your cab's interior is easy with the proper window films.
Tinted Windows Provide Extra Safety to Heavy Eqipment Operators
In the event you are ever in an accident, window film acts like a sealant to hold broken glass particles together. 
Have the Best Heavy Equipment Window Tinting Company on Your Side in Southwest Florida
For affordable, reliable heavy equipment window tinting, contact Quality Custom Window Tinting. Our team has over 25 years of experience dealing with tractors and heavy equipment. In short, you can count on us to take care of your heavy equipment. First, we only use the best window film from companies you know and trust. Second, our installers are highly skilled, fast, clean, and will complete the job to perfection. Third, we will customize your tint to meet your specific needs. And fourth, we will always keep you legal. With an A+ rating from the BBB, we service many of the area's commercial vehicle fleets, car dealerships, and farmers.
So tint is tint right? Wrong. Here you'll find a level of professionalism and courtesy not seen often for tint organization. They took great care to mask off sensitive areas of my interior to make sure it wasn't damaged during the install. Gary, the owner is an absolute awesome business man and true gentleman. I have been doing business with him for almost 15 years. I don't go anywhere else. They offer all levels of quality too. No fade, no problems.
When you choose Quality Custom Window Tinting to install your window tinting film you can rest assured knowing that you are receiving the best service for your investment. At the same time you are receiving the highest quality of products in the market, including:
Suntek® High Performance Series – Suntek® Infinity OP – Suntek® CIR Series – Suntek® CXP
VortexIR™ Ceramic
Quality Custom Window Tinting offers a variety of choices for Solar Gard® and Suntek® products.  These products offer benefits such as heat rejection, UV protection, glare reduction and more.  View your options and learn more with the link below.
We Proudly Use Quality Window Films from Brands You Know & Trust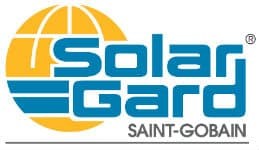 Call or stop by today for a free quote
Proudly Offering Quality Custom Window Tinting Services in Southwest Florida
LEE COUNTY
Bonita Springs, Cape Coral, Estero, Fort Myers, Fort Myers Beach, Lehigh Acres, North Fort Myers, Pine Island, San Carlos Park, Sanibel
COLLIER COUNTY
Ava Maria, Golden Gate, Immokalee, Marco Island, Naples, North Naples
CHARLOTTE COUNTY
Englewood, Port Charlotte, Punta Gorda, Rotunda