Lower Your Energy Bill and Enjoy Continuous Comfort!
If you are looking for a way to keep your condo cool and save money, consider window tinting. Untreated windows allow the sun's heat to raise the temperature inside your condo. In fact, for condos that have western exposure, the afternoon heat can be unbearable. In this case, window tint is a lifesaver. Not only will window tint block up to 75% of the sun's heat, but it will also protect your interior from fading. Plus, you will improve your home's comfort level while saving money by reducing your energy demand. This is excellent for condo owners.
If you are interested in more information about the services offered at Quality Custom Window Tinting, give us a call. With over 25 years of experience, we have worked with thousands of clients in Southwest Florida. Depending on your HOA's guidelines and restrictions to follow, we will help you find the best tinting solution to fit your needs and and HOA rules. 
Benefits of Condo Window Tinting
Increase your Security and Safety
Safety film not only keeps your family safe from broken glass, but it can also deter intruders. If an intruder attempts to gain access to your condo by breaking a treated window, the glass will stay in place longer. With some tint products, glass fragments stay attached to the film. As a result, your chances of being injured by flying glass in the event of an accident are reduced.
Save Money by Lowering your Energy Cost
Tinting the windows of your condo can substantially lower your energy bills. That is to say, window tinting blocks up to 75% of the heat associated with the sun's UV rays.
Reduce Annoying Glare
Another benefit of condo window tinting is getting rid of annoying glare. Whether you are watching television or working on the computer, glare is annoying. After all, the sun causes glare. Window film minimizes the glare reflecting off your windows. Consequently, your environment will be more comfortable and enjoyable.
Protect your Furniture from Fading, Discoloring and Damage
In addition to saving money, our window film will help save your interior. Overall, window tinting reduces fading on your furniture, flooring, artwork, window treatments, photos, and other furnishings. It is one of the best ways to deal with sun and light issues impacting the interior of your home.
FAQ:
Does Window Film Need
to be Dark to Work Effectively?
We have heard this question many times and many customers are happy to hear the answer is no. This is because the level of opacity, darkness, and reflection is determined by the type of film you choose. In fact, some films are very dark, and some are almost invisible. This is good news for condo owners that are working with HOAs. Either way, your condo will be protected from heat and UV rays. With a wide selection of window tinting solutions, you can choose how much sunlight you desire and at the same time keep out the sun's harmful effects.
Providing Quality Products and Exceptional Service
With a wide selection of window tinting solutions, we are able to find the tinting solution to fit any preference! We are confident we can give you the exceptional service, and outstanding craftsmanship you deserve. With a lifetime guarantee behind all our work, stop by, or contact us today.
We have had the windows of at least 50+ vehicles tinted over the last 15 years by Quality Custom Window Tinting, as well as windows tinted at our Florida residences. We can't say enough about this company's quality, workmanship, courtesy and professionalism. This is a 5-star company! Thanks Gary and Kelly for many years of great service
When you choose Quality Custom Window Tinting to install your condo tinting film you can rest assured knowing that you are receiving the best service for your investment. At the same time you are receiving the highest quality of products in the market, including:
Solar Gard® Stainless Steel – Solar Gard® Solar Bronze – Solar Gard® Silver
Panorama Hilite – Panorama CX Ceramic – Panorama Sterling – Panorama Slate – and more
Quality Custom Window Tinting offers a variety of choices for Solar Gard® products.  Solar Gard® products offer benefits such as heat rejection, UV protection, glare reduction and energy cost savings.  View your options and learn more with the link below.
We Proudly Use Quality Window Films from Brands You Know & Trust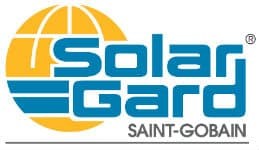 Call or stop by today for a free quote
Proudly Offering Quality Custom Window Tinting Services in Southwest Florida
LEE COUNTY
Bonita Springs, Cape Coral, Estero, Fort Myers, Fort Myers Beach, Lehigh Acres, North Fort Myers, Pine Island, San Carlos Park, Sanibel
COLLIER COUNTY
Ava Maria, Golden Gate, Immokalee, Marco Island, Naples, North Naples
CHARLOTTE COUNTY
Englewood, Port Charlotte, Punta Gorda, Rotunda