WELCOME TO QUALITY CUSTOM WINDOW TINTING
Quality Custom Window Tinting was established in 1994 in the same green building we are known for to this day. We have the mindset of putting our customers and their vehicles above all else. This means from the moment you walk through our doors you are treated the same way we would want to be treated. This mentality and quality of work have allowed us the privilege of taking care of the same customer, their kids, and their grandkids for decades.
We put our customers first which is why we are very picky when we choose which manufacturers to work with. We have been a proud dealer for Suntek since 2001 and SolarGard since 1995. We offer a wide variety of film options for your vehicle, home, business, boat, heavy equipment, and more. Every customer has specific needs for window tint from privacy, heat rejection, lowering your electric bill, security, decoration, and far more. We have a way of exceeding customers' expectations time after time.
GET YOUR FREE CONSULTATION & ESTIMATE
Frequently Asked Questions
HAVE ANY QUESTIONS?
Our staff is here to answer all of your questions to ensure that your experience with us is exceptional.
Please let us know any questions you may have and how we may help.
Here are some commonly asked questions:
Here are some commonly asked questions:
Do I need to make an appointment for my vehicle?
Can you tint my vehicle at my house?
How long does it take to tint my vehicle?
What are the benefits of window tinting?
Is window film safe for my glass?
What kind of warranty does your film have?
"I have used this place for many cars and have always had a good experience. These guys know what they're doing!." Peter S.
"Wow! All I can say is WOW! They gave me great customer service as well as made my car look brand new. I went in not knowing what I wanted and they talked me through what each film could do. Best in town. BY FARRRR!!." Alexis D.
"Quality Custom Windowing Tinting did every Car I've owned and my entire Home!! Hands down best place for all your Tinting needs.." Christopher P.
We Proudly Use Quality Window Films from Brands You Know & Trust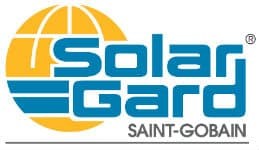 Call or stop by today for a free quote
Proudly Offering Quality Custom Window Tinting Services in Southwest Florida
LEE COUNTY
 Cape Coral, Estero, Fort Myers, Fort Myers Beach, Lehigh Acres, North Fort Myers, Pine Island, San Carlos Park, Sanibel
COLLIER COUNTY
Ava Maria, Bonita Springs, Golden Gate, Immokalee, Marco Island, Naples, North Naples
CHARLOTTE COUNTY
Englewood, Port Charlotte, Punta Gorda, Rotunda