Frequently Asked Questions
We pride ourselves with making sure our clients receive the quality service they deserve, which is why no question goes unanswered!
Can you tint my vehicle at my house?
There are some companies that will tint your car at your home, but we don't – nor do we recommend this. Tinting a vehicle outside of a controlled environment can result in dirt particles getting stuck in between the glass and film. We stick by our name, and ONLY provide services in which we can guarantee the highest quality.
Do I need to make an appointment?
Yes, it is best to make an appointment. When making your appointment please let us know if you are going to wait on your vehicle or drop it off. This enables us to set our schedule in order to reduce your wait time. Set up an appointment any time! We look forward to hearing from you.
How long does it take to tint my vehicle?
It usually takes one to two hours depending on the type of vehicle.
If we have to remove old film from the vehicle, then you would have to leave it with us for most of the day
Can old film be removed without damage to my vehicle?
Absolutely, but if for any reason we have concerns about damage to your vehicle (defrosters, door rubbers, antennae in glass, etc..) we will let you know in advance. We highly recommend leaving the removal process to professionals (like us!).
When can I roll the windows down after tinting my vehicle?
It's definitely best to wait at least 24 hours. Doing so beforehand could result in damage to the film.
What should I use to care for my windows?
Any window cleaner that doesn't contain ammonia and a clean, soft cloth or paper towel. Anything abrasive will scratch the film.
What are the benefits to tinting my vehicle?
The benefits are many. Properly tinted windows reduce your vehicles interior heat, protect your upholstery from drying and fading, protect you from UV rays, and create a stylish look!
Residential & Commercial

 –
What are some of the benefits of window tinting?
Having your windows tinted can be very beneficial for your home or business. It can increase the overall aesthetic look, reduce your electric bill, cut harsh glare, increase privacy, preserve your carpets, fabrics, and furniture. Contact us today for more info!
Will window tinting help prevent my furniture from fading?
While no window film can completely eliminate fading, our windows films will offer maximum protection from broad spectrum ultra violet light and solar heat.
Is window film safe for my glass?
Our specialist a Quality Window Tinting will help guide you to the proper film for your application. We have a window film for every need. The manufacturer of the window film includes a 5 year glass breakage warranty and a 3 year I.G. unit seal failure warranty.
Will window film make my home dark?
There are many shades of window film to choose from. We have films that are so natural they do not change the appearance of your glass. We also carry darker films, if that's what you need. Our specialists will have several samples to help guide you to the best option for your home or business.
What kind of warranty does your window film have?
Our residential and commercial window films include 5 years to lifetime manufacturer warranties.
We Proudly Use Quality Window Films from Brands You Know & Trust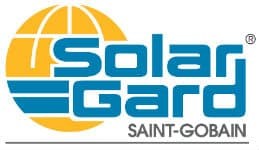 Call or stop by today for a free quote
Proudly Offering Quality Custom Window Tinting Services in Southwest Florida
LEE COUNTY
 Cape Coral, Estero, Fort Myers, Fort Myers Beach, Lehigh Acres, North Fort Myers, Pine Island, San Carlos Park, Sanibel
COLLIER COUNTY
Ava Maria, Bonita Springs, Golden Gate, Immokalee, Marco Island, Naples, North Naples
CHARLOTTE COUNTY
Englewood, Port Charlotte, Punta Gorda, Rotunda