Heavy Equipment Window Tinting Immokalee
Customized Window Tinting Solutions
for your Heavy Equipment in Immokalee
If you have been searching for a way to keep your excavators, backhoes, bulldozers, or any other type of heavy equipment in Immokalee cooler, window tinting is perfect for you. Operating heavy equipment in the Florida heat can be very uncomfortable for the operator. Temperatures in your tractor cab or other piece of heavy equipment can quickly reach temperatures well in to the 100's of degrees. Keeping operators comfortable not only aids productivity but will also create a safer work environment and preserve your equipment's interior and electronics. To increase productivity, and just make for happier employees, it makes sense to take measures to keep the operator as comfortable as possible. One of the easiest and most economical ways to accomplish this is through having your equipment's cab windows properly tinted.
Tractors & Other Heavy Equipment Require Lots of Windows to Ensure Driver Safety. Window Tinting will Help Keep your Equipment in Immokalee Cooler in the Heat
We only use the Highest Quality Window Tinting for you Heavy Equipment in Immokalee
At Quality Custom Window Tinting, we use only proven brands of the highest quality. One of the best brands in the industry is SunTek. Sun Tek window films stand the test of time and provides some of the most sought after features offered in window tinting films. With a broad selection of tint products, you can customize the look of your tint to fit your needs and improve the look and performance of your auto glass. Sun Tek films offer:
99% UV Rejection
Reflective and Non Reflective Finishes
Glare Reduction
Good Optical Clarity
Metal Free Ceramic or Carbon Film Technology to Keep Cell Phone, GPS, and Satellite Radio Signals Free from Interference
What are the Benefits of Heavy Equipment Window Tinting?
From protection from the sun's ultraviolet rays to reducing internal temperature, the benefits include:
Any piece of heavy equipment with tinted windows will just cost less to operate. It will reduce your use of air conditioning for increased energy savings.
Protects from the sun's ultraviolet rays. Using the finest in quality Solar Gard and Suntek tinting films, we can reduce UV radiation by as much as 99%! The ultimate in SPF protection for your skin.
Reducing the internal heat in your equipment by 70% or more. You'll appreciate how the proper films can keep your operators comfortable even on the hottest days.
Save your equipment's upholstery and interior. Without window film to protect the interior of your heavy equipment, over time the elevated temperatures will cause your interior, seats, and dashboard to crack. You've made a major investment in your heavy equipment or tractor. Protecting its value is easy with the proper window films installed by the experts at Quality Window Tinting.
Tinted windows provide extra safety to passengers as well as their possessions. In the event you were ever in an accident window film acts like a sealant to hold broken glass particles together. This is called Glass Fragment Retention.
So, when it's time to make work a bit more comfortable, Quality Custom Window Tinting stands ready to help. Our experts are ready to create a more comfortable environment for all types of heavy equipment and much more. "If it has glass, we can tint it"!
Why Choose Quality Custom Window Tinting for your Heavy Equipment in Immokalee?
For over 24 years Quality Custom Window Tinting has been the leader in providing the very best in heavy equipment window tinting solutions in Southwest Florida.  We only use the highest quality window films from Solar Gard and Suntek to ensure your tint keeps you cab cooler and stands the test of time.  With an A+ rating from the BBB, we service the area's heavy equipment industry. With thousands of satisfied customers who return again and again, and our lifetime guarantee behind all our work, stop by, or contact us to set up your appointment
When you choose Quality Custom Window Tinting to install your vehicle window tinting film you can rest assured knowing that you are not only receiving the best service for your investment, but you are receiving the highest quality of products in the market.
At Quality Custom Window Tinting we proudly use Solar Gard® and Suntek® products such as:
Suntek® High Performance Series - Suntek® Infinity OP - Suntek® CIR Series - Suntek® CXP
VortexIR™ Ceramic
Quality Custom Window Tinting offers a variety of choices for Solar Gard® and Suntek® products.  These products offer benefits such as heat rejection, UV protection, glare reduction and more.  View your options and learn more with the link below.
We Proudly Use Quality Window Films from Brands You Know & Trust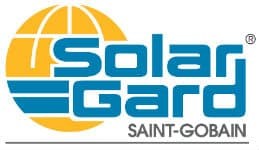 Call or stop by today for a free quote
Proudly Offering Quality Custom Window Tinting Services in Southwest Florida
LEE COUNTY
 Cape Coral, Estero, Fort Myers, Fort Myers Beach, Lehigh Acres, North Fort Myers, Pine Island, San Carlos Park, Sanibel
COLLIER COUNTY
Ava Maria, Bonita Springs, Golden Gate, Immokalee, Marco Island, Naples, North Naples
CHARLOTTE COUNTY
Englewood, Port Charlotte, Punta Gorda, Rotunda