Stay Cool and Increase Your Privacy While on the Road
with RV Window Tinting
Keep cool and enhance your privacy while on the road with our exceptional RV window tinting solutions in Estero.  Our professional window tinting services not only ensures improved visibility while driving but also provides utmost comfort for you and your fellow travelers as you soak in the beautiful scenery. By choosing Quality Custom Window Tinting for your window tinting film installation, you can have complete peace of mind knowing that you're getting top-notch service as well as the highest quality products available on the market!  Don't hesitate to visit us or get in touch today to schedule an appointment.
Will Window Tinting Really Keep my RV Cooler?
Yes, window tinting will keep your RV cooler! Window tint filters the amount of solar energy that passes through your RV's windows, blocking heat at the same time. This results in a reduction of internal heat by 70% or more! In addition to blocking the heat, our window tinting film will also reduce UV radiation by as much as 99%!  This is the ultimate SPF protection for your skin.  But it doesn't stop there.  By reducing heat and UV rays, you will also protect the interior of your RV cracking and fading!
Additional benefits of RV window tinting include:
Security
Tinted windows can prevent peering eyes from looking in and seeing you and/or your belongings. This can help decrease the chances of theft from occurring. 
Increased Safety
In the event you are ever in an accident, window film acts like a sealant to hold broken glass particles together.
Saves Money
When you reduce the overall internal heat of your RV, this allows you to also reduce the use of your air conditioner and in turn, save money on fuel!
Quality RV Window Tinting at the Best Price
Our team at Quality Custom Window Tinting is committed to your complete satisfaction.  With over 25 years experience in RV window tinting, we have developed the best techniques for seamless installation of your new tint. In combination with top quality products from the most trusted brands, our services are top notch and will last for years! We have had thousands of satisfied customers who return again and again, and lifetime guarantee behind all our work, stop by, or contact us today.
So tint is tint right? Wrong. Here you'll find a level of professionalism and courtesy not seen often for tint organization. They took great care to mask off sensitive areas of my interior to make sure it wasn't damaged during the install. Gary, the owner is an absolute awesome business man and true gentleman. I have been doing business with him for almost 15 years. I don't go anywhere else. They offer all levels of quality too. No fade, no problems.
When you choose Quality Custom Window Tinting to install your vehicle window tinting film you can rest assured knowing that you are not only receiving the best service for your investment, but you are receiving the highest quality of products in the market.
At Quality Custom Window Tinting we proudly use Solar Gard® and Suntek® products such as:
Suntek® High Performance Series – Suntek® Infinity OP – Suntek® CIR Series – Suntek® CXP
VortexIR™ Ceramic
Quality Custom Window Tinting offers a variety of choices for Solar Gard® and Suntek® products.  These products offer benefits such as heat rejection, UV protection, glare reduction and more.  View your options and learn more with the link below.
We Proudly Use Quality Window Films from Brands You Know & Trust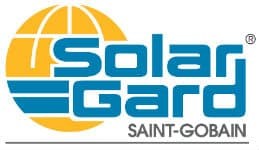 Call or stop by today for a free quote
Proudly Offering Quality Custom Window Tinting Services in Southwest Florida
LEE COUNTY
Bonita Springs, Cape Coral, Estero, Fort Myers, Fort Myers Beach, Lehigh Acres, North Fort Myers, Pine Island, San Carlos Park, Sanibel, Bonita Springs,
COLLIER COUNTY
Ava Maria, Golden Gate, Immokalee, Marco Island, Naples, North Naples
CHARLOTTE COUNTY
Englewood, Port Charlotte, Punta Gorda, Rotunda