Residential Window Tinting San Carlos Park
Summer is More Bearable in San Carlos Park, Florida with Residential Window Tinting
If you are looking for a window tinting company with residential window tinting experience near you in San Carlos Park, contact Quality Custom Window Tinting.  Locally owned and operated in Fort Myers, we have tinted thousand of homes in San Carlos Park and throughout Southwest Florida.  Tinting your homes windows is a valuable addition to any San Carlos Park area residence.  From lowering utility bills to increasing privacy, window film offers a wealth of benefits for homeowners.  If you are thinking about tinting your windows, contact us today. With over 25 years of experience, you can count on us take care of your home with exceptional craftsmanship, top of the line materials, outstanding customer service and affordable pricing. With a wide selection of window tinting solutions, you can choose how much sunlight you desire and at the same time keep out the sun's harmful effects.
Our Residential Window Tinting Solutions can Improve the Overall Comfort of your Home and Save you Money in San Carlos Park! 
What are the Benefits of Residential Window Tinting in San Carlos Park?
From providing safety and privacy to increasing curb appeal, professionally tinting the windows of your home provides many benefits, including:
Save Money by Lowering your Energy Cost – Tinting the windows of your home can substantially lower your energy bills. With untreated windows, the sun's heat raises the temperature inside your home. Window tinting blocks up to 75% of the heat associated with the sun's UV rays, lowering your air conditioning costs benefiting both you and your wallet.
Increase Your Home's Curb Appeal – Window tinting has gained popularity over the years due to its sleek and polished look. From colored to frosted and mirrored, tinting your windows showcases one of the best features in a home.
Protect your Furniture from Fading, Discoloring and Damage – Residential window tinting reduces fading to your furniture, flooring, artwork, window treatments, photos and other furnishings. It is one of the best ways to deal with sun and light issues impacting the interior of your home. Professionally installed, high quality window film can reject much of the sun's harmful rays.
Enhance your Privacy – If you are looking for privacy, look no further. Window tinting allows you to continue to have an unobstructed view outside, but prevents your neighbors or unwanted individuals from seeing in. With privacy tinting you can enjoy your privacy without having to close your window treatments.
Increase your Security and Safety – Safety film not only keeps your family safe from broken glass, it can also deter intruders. If an intruder attempts to gain access to your home by breaking a treated window, the glass will hold in place longer. Additionally, with some tint products, glass fragments stay attached to the film reducing your chance of injury from flying glass in the event of an accident.
Reduce Annoying Glare – Whether you are watching television or working on the computer, glare is annoying. Unfiltered sun can cause glare. Tinting minimizes the glare reflecting off your windows leading to a more comfortable and enjoyable environment
Why Should I Have a Professional Tint my Homes Windows When I Can Buy a Kit and Do It Myself?
It might be tempting to buy a do it yourself window tinting kit from the local home improvement store and tint your homes windows yourself.  While this may appear to be cost efficient, the benefits of hiring an expert outweigh any savings and include:
The Job is Done Correctly – Pros know how to apply window tinting. The film will be applied evenly and positioned correctly. Window film must be applied with expertise and caution to prevent wrinkling, misalignment, and air bubbles.
Applying Window Film Requires Precision– Tinting windows is not easy. Without the proper tools and high quality film, it is possible for windows to get scratched.  If you have them professionally installed, that will not happen.
The Job Will be Done Right the First Time – If you did not apply the window film correctly the first time, it will be very difficult to correct. Removing film is much more challenging than applying it.
Applying Film May Require Scaffolding – If your windows are high, you will need scaffolding to apply the film correctly. You may be wondering why you would need scaffolding. It would be difficult and, in some cases, dangerous to try to balance on a ladder while attempting to precisely apply window film.
For the Best Residential Window Tinting in San Carlos Park, Contact Quality Custom Window Tinting
We had SunTek window film installed on our home and on several windows the film was peeling or de-laminating. We were given the number for Quality Custom Window Tinting to call for warranty work from the manufacturer.
Could not have been easier! Linda called and set up an appointment to inspect the window film. After inspecting the film, she said it would be at least a week before she heard back from the manufacturer. 4 days later she called to say the manufacturer was going to honor the life-time warranty and scheduled the appointment to replace the film on the windows that had gone bad.
Linda and Matt showed up exactly on time, replaced the window film and cleaned the windows inside and out. They cleaned up every shred of bad film, trimmings from the new film and paper towels. when they left, it looked like they had never been here, except the window film was perfect and not coming off
When you choose Quality Custom Window Tinting to install your home or business window tinting film you can rest assured knowing that you are not only receiving the best service for your investment, but you are receiving the highest quality of products in the market.
At Quality Custom Window Tinting we proudly use Solar Gard® products such as:
Solar Gard® Stainless Steel - Solar Gard® Solar Bronze - Solar Gard® Silver
Panorama Hilite - Panorama CX Ceramic - Panorama Sterling - Panorama Slate - and more
Quality Custom Window Tinting offers a variety of choices for Solar Gard® products.  Solar Gard® products offer benefits such as heat rejection, UV protection, glare reduction and energy cost savings.  View your options and learn more with the link below.
We Proudly Use Quality Window Films from Brands You Know & Trust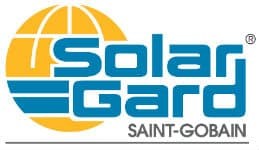 Call or stop by today for a free quote
Proudly Offering Quality Custom Window Tinting Services in Southwest Florida
LEE COUNTY
Bonita Springs, Cape Coral, Estero, Fort Myers, Fort Myers Beach, Lehigh Acres, North Fort Myers, Pine Island, San Carlos Park, Sanibel
COLLIER COUNTY
Ava Maria, Golden Gate, Immokalee, Marco Island, Naples, North Naples
CHARLOTTE COUNTY
Englewood, Port Charlotte, Punta Gorda, Rotunda