Residential Window Tinting Fort Myers
Our Window Tinting Solutions Provide you with Comfort, Energy Efficiency and Protection for Your Home
Quality Custom Window Tinting is your locally owned and operated residential window tinting company in Fort Myers.  If you are a Florida homeowner, then you will love the benefits that window tinting brings to your home.  From a cooler, more comfortable environment to increased privacy and energy efficiency, tinted windows do more than just block out harsh sun rays.  Our tinting solutions are customizable to meet your preferences for aesthetics and functionality.  We use products from well trusted brands to ensure you receive the best quality for your home.  In addition, our professionals have years of experience and have mastered the most advanced application techniques to ensure a flawless finished result every time! Contact our team today to learn more about our window tinting solutions and how they can benefit your home.
FAQ: Will My Window Tint Need to Be Dark to Work Effectively?
No, the level of opacity, darkness, and reflection is determined by the type of film you choose. Some films are very dark, and some are almost invisible. Either way, your home will be protected from heat and UV rays. With a wide selection of window tinting solutions, you can choose how much sunlight you desire, and at the same time keep out the sun's harmful effects.
Benefits of Residential Window Tinting
Save Money
Tinting the windows of your home can substantially lower your energy bills. In fact, window tinting blocks up to 75% of the heat associated with the sun's UV rays!
Protect your Furniture
Tinted windows reduces from fading, discoloring and damage to your home's interior and furnishings. It is one of the best ways to deal with sun and light issues impacting the interior of your home.
Increase your Security and Safety
Safety film not only keeps your family safe from broken glass, but it can also deter intruders. If an intruder attempts to gain access to your home by breaking a treated window, the glass will hold in place longer. With some tint products, glass fragments stay attached to the film. This reduces the chance of injury from flying glass in the event of an accident.
Increase Privacy
Window tint allows you to enjoy your privacy without having to close your window treatments. In addition, you'll have an unobstructed view outside, while preventing others from seeing in. 
Increase Your Home's Curb Appeal
Window tinting has gained popularity over the years due to its sleek and polished look. In fact, window film showcases one of the best features of your home, your windows.
Reduce Annoying Glare
Whether you are watching television or working on the computer, glare is annoying. After all, unfiltered sun can cause glare. Window film minimizes the glare reflecting off your windows leaving you with a more comfortable and enjoyable environment. 
Contact Quality Custom Window Tinting for the Highest Quality Residential Window Tinting
For outstanding home window tinting, contact Quality Custom Window Tinting. Our team has over 25 years of experience and thousands of satisfied customers. Plus, we offer a lifetime guarantee behind all our work! Contact us today!
When you choose Quality Custom Window Tinting to install your home or business window tinting film you can rest assured knowing that you are not only receiving the best service for your investment, but you are receiving the highest quality of products in the market.
At Quality Custom Window Tinting we proudly use Solar Gard® products such as:
Solar Gard® Stainless Steel - Solar Gard® Solar Bronze - Solar Gard® Silver
Panorama Hilite - Panorama CX Ceramic - Panorama Sterling - Panorama Slate - and more
Quality Custom Window Tinting offers a variety of choices for Solar Gard® products.  Solar Gard® products offer benefits such as heat rejection, UV protection, glare reduction and energy cost savings.  View your options and learn more with the link below.
We Proudly Use Quality Window Films from Brands You Know & Trust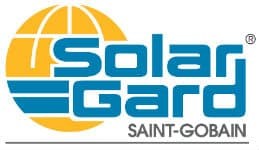 Call or stop by today for a free quote
Proudly Offering Quality Custom Window Tinting Services in Southwest Florida
LEE COUNTY
Bonita Springs, Cape Coral, Estero, Fort Myers, Fort Myers Beach, Lehigh Acres, North Fort Myers, Pine Island, San Carlos Park, Sanibel
COLLIER COUNTY
Ava Maria, Golden Gate, Immokalee, Marco Island, Naples, North Naples
CHARLOTTE COUNTY
Englewood, Port Charlotte, Punta Gorda, Rotunda