Office Window Tinting Fort Myers
Office Window Tinting Will Save You Money in Fort Myers
For office buildings in Fort Myers, window tinting is not a luxury. It is a smart investment. By and large, untreated windows allow the sun's heat to raise the temperature inside your office. In fact, for offices that have western exposure, the afternoon heat is unbearable. This is readily apparent in the middle of summer. As a result, you need to turn your AC down to keep your space cool. However, there is a solution to this problem. Office window tinting will block up to 75% of the sun's heat. Not only will this make your office space more comfortable, but it will also lower your cooling costs.
Benefits of Office Window Tinting in Fort Myers
Provides Safety and Privacy
Window Tinting is a barrier that protects your privacy. As a result, everyone feels more secure. Additionally, windows are vulnerable entrances for criminals. Window film reduces the chance of glass shattering after its integrity has been compromised. In short, this will reduce the chance of burglary or injury.
Save Money by Lowering Your Energy Cost
Tinting the windows of your office space can lower your energy bills. The sun's rays penetrate through your windows and increase the temperature. However, window tinting blocks up to 75% of the heat associated with the suns UV rays. Resulting in lower air conditioning costs.
Enjoy a more Comfortable Office Environment
Too much sun can cause hot spots and uncomfortable temperature fluctuations. By and large, window tinting eliminates a significant amount of the sun's heat and glare. 
Enhance the Appearance of Your Commercial Space
Window tinting has gained popularity over the years due to its sleek and polished look. Not only will window film eliminate visual clutter, but it also produces a sharp and professional look.
Protect your Furnishings from Fading
Window tinting reduces fading to your fixtures, equipment, and more. It is one of the best ways to deal with sun and light issues impacting the interior of your office space.
Create the Ideal Office Environment with Interior Window Film
Along with exterior window tinting, we also offer interior or decorative window tinting. What is interior window tinting? In short, interior window tinting is a decorative film that is used to define spaces, hide clutter, and create privacy. This type of film is ideal for conference rooms, lobbies, individual offices, and more. Not only will it create privacy for employees, but it will also enhance the look of your office space.
Schedule a Free Estimate for your Office
When you make an appointment with us, we will visit your office. Our first goal is to determine your needs. In other words, we will discuss window film options and the overall investment of the options. Next, we will measure the windows being considered for treatment. From there, we will provide you with an accurate, free estimate. Our objective is to provide you with the highest quality office window tinting, at affordable prices.
Get In Touch for Office Window Tinting in Fort Myers
At Quality Custom Window Tinting, we have tinted office windows since 1994. Since that time we have worked with thousands of properties. In short, you can count on us to take care of your office. First, we only use the best window film from companies you know and trust. Second, our installers are highly skilled, fast, and clean. Plus we will complete the job on time and on budget. Third, we have a wide selection of window tinting solutions. Which means we have a shade to fit any preference. In other words, you can decide how much sunlight you want, and at the same time keep out the sun's harmful effects. In conclusion, if you are looking for a way to keep your office cool and save money in Fort Myers, contact Quality Custom Window Tinting.
When you choose us to install window tint, you can relax knowing that you are receiving the best service for your investment.  At the same time, you are receiving the highest quality products in the market.
At Quality Custom Window Tinting we proudly use Solar Gard® and Suntek® products such as:
Solar Gard® Stainless Steel – Solar Gard® Solar Bronze – Solar Gard® Silver
Panorama Hilite – Panorama CX Ceramic – Panorama Sterling – Panorama Slate – and more
We offer a variety of choices for Solar Gard® products.  Solar Gard® products offer many benefits.  Such as heat rejection, UV protection, glare reduction and energy cost savings. View your options and learn more with the link below.
We Proudly Use Quality Window Films from Brands You Know & Trust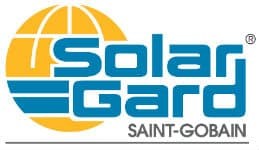 Call or stop by today for a free quote
Proudly Offering Commercial Window Tinting in Southwest Florida
LEE COUNTY
Bonita Springs, Cape Coral, Estero, Fort Myers, Fort Myers Beach, Lehigh Acres, North Fort Myers, Pine Island, San Carlos Park, Sanibel
COLLIER COUNTY
Ava Maria, Golden Gate, Immokalee, Marco Island, Naples, North Naples
CHARLOTTE COUNTY
Englewood, Port Charlotte, Punta Gorda, Rotunda