Commercial Window Tinting Estero
Commercial Window Tinting
Tailored to Meet the Needs of Your Property in Estero
When most people think of window tinting, their minds go to cars.  However, tinting the windows of your business is one of the easiest and most cost effective ways to improve energy efficiency, enhance your privacy and provide a more comfortable workspace. Untreated windows are conductors for heat, which enters your business through your windows forcing you to turn your AC down or settle with working in a sauna. Quality Custom Window Tinting can help!  In business since 1994, Quality Custom Window Tinting has worked with thousands of commercial clients in Estero and throughout Southwest Florida providing the finest commercial window tinting at affordable prices. Whether you are looking for decorative designs or heat reduction, we have the products to fit your needs. If you are searching for commercial window tinting in Estero, contact us today!
Will Window Tinting Make My Windows Look Too Dark?
The answer to the question is both yes and no.  The level of opacity, darkness, and reflection is determined by the type of film you choose.  Some films are very dark, and some are almost invisible.  The choice is up to you.  With a wide selection of window tinting solutions, you can choose how much sunlight you desire and at the same time keep out the sun's harmful effects.
We are Experts with Commercial Window Tinting Applications for Properties in Estero
For over 25 years we have worked with thousands of businesses over a variety of industries throughout Southwest Florida.  From medical facilities and hotels to restaurants and store fronts.  Some of our clients include
Apartments & Condominiums
Car Dealerships
Convention Facilities
Government Facilities
HOA's
Hotels & Motels
Marinas
Medical Facilities
Office Buildings
Restaurants
Retail Establishments
Store Fronts
Theatres
Warehouses
And More
What are the Benefits of Commercial Window Tinting?
From providing safety  and privacy to saving money, professionally tinting the windows of your business provides many benefits, including:
Save Money by Lowering Your Energy Cost – Tinting the windows of your commercial space can substantially lower your energy bills. The sun's rays penetrate through your windows and increase the temperature in your office or commercial property. Window tinting blocks up to 75% of the heat associated with the suns UV rays, lowering your air conditioning costs.
Enjoy a more Comfortable Work Environment – Too much sun can cause hot spots, uncomfortable temperature fluctuations and glare. Window tinting eliminates a significant amount of the sun's heat and glare from your office, commercial space or store front. A cooler and temperature balanced space will lead to more satisfied employees, customers, residents and guests.
Provides Safety and Privacy – Window Tinting is a barrier that protects your privacy, which aids in feelings of security for employees, customers and guests. Additionally, glass and windows are vulnerable entrances for criminals. Window film reduces the chance of glass shattering after its integrity has been compromised, reducing the chance of burglary or injury.
Enhance the Appearance of Your Commercial Space – Professionally installed window tinting can enhance the curb appeal of your commercial space. The tint will eliminate visual clutter and produce a sharp and professional look. Commercial window tint can have an immediate impact on potential customers.
Protect your Furnishings from Fading – The sun and heat can be damaging causing fading and cracking to your merchandise, carpet, window treatments, furniture and equipment. Professionally installed window tinting helps block harmful UV rays, extending the life of your interior merchandise.
 Get in Touch for Commercial Window Tinting in Estero
When you choose Quality Custom Window Tinting to install your home or business window tinting film you can rest assured knowing that you are not only receiving the best service for your investment, but you are receiving the highest quality of products in the market.
At Quality Custom Window Tinting we proudly use Solar Gard® products such as:
Solar Gard® Stainless Steel - Solar Gard® Solar Bronze - Solar Gard® Silver
Panorama Hilite - Panorama CX Ceramic - Panorama Sterling - Panorama Slate - and more
Quality Custom Window Tinting offers a variety of choices for Solar Gard® products.  Solar Gard® products offer benefits such as heat rejection, UV protection, glare reduction and energy cost savings.  View your options and learn more with the link below.
We Proudly Use Quality Window Films from Brands You Know & Trust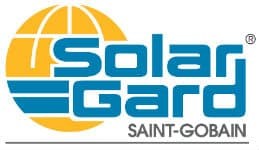 Call or stop by today for a free quote
Proudly Offering Quality Custom Window Tinting Services in Southwest Florida
LEE COUNTY
 Bonita Springs, Cape Coral, Estero, Fort Myers, Fort Myers Beach, Lehigh Acres, North Fort Myers, Pine Island, San Carlos Park, Sanibel
COLLIER COUNTY
Ava Maria, Golden Gate, Immokalee, Marco Island, Naples, North Naples
CHARLOTTE COUNTY
Englewood, Port Charlotte, Punta Gorda, Rotunda