Boat and Yacht Window Tintingn Fort Myers Beach
Whether you are Out at Sea or Dockside in Fort Myers Beach, the Benefits Derived from Boat Window Tinting will not only Protect one of your Favorite Investments but will also Provide you with a more Pleasant Ride
If you have been thinking about tinting the windows of your boat or yacht in Fort Myers Beach, give Quality Custom Window Tinting a call.  We have been tinting marine windows in Fort Myers Beach since 1994. From reducing glare to increasing privacy, window film offers a wealth of benefits for boat owners. At Quality Custom Window Tinting we strive to provide the best experience in the industry. You can count on us to take care of your prized possession with exceptional craftsmanship, top of the line materials, outstanding customer service and affordable pricing.  With thousands of satisfied customers, and an abundance of positive reviews, we have earned the reputation of being Southwest Florida's leading window tinting company.  Our professional installers are highly skilled, fast, clean and will complete your job right the first time. With a wide selection of marine tinting solutions, you can choose how much sunlight you desire and at the same time keep out the sun's harmful effects. If you are interested in tinting the windows of your boat or yacht in Fort Myers Beach, make the right choice and contact us at Quality Custom Window Tinting today.
Enjoy a more Comfortable Ride, Improved Visibility, and Increased Privacy in Fort Myers Beach with Window Tinting 
Can Window Tinting Reduce Glare and Improve Visibility?
Yes, tinting your vessel can reduce glare and improve visibility. Glare from the sun, the water and your boat can make it difficult to see causing you to squint and strain your eyes. Tinted windows help to reduce glare offering a higher level of visibility, comfort and safety for you and your guests. You will find your boating experience more enjoyable. Additional benefits include:
Protect your Interior from Fading
The sun and heat can be damaging to your boat or yacht. Professionally installed window tinting helps prevent cracked and faded seats, furnishings, dashboards and steering wheels which helps maintain the beauty of your investment.
Protection from UV Rays
Cruising around the Gulf or on a lake, there is nothing between you and the harmful effects of the sun. The sun can penetrate through the windows of your boat causing damage to skin, eyes, furnishings, rubber, wood, audio equipment and more. Protect yourself, your passengers and your equipment from harmful UV rays. Window tinting can block 99% of harmful UV rays.
More Enjoyable Ride
Windows that are not tinted provide no covering and little protection against the bright sun, glare and warm Florida days. Tinting your boat or yacht windows will provide you with higher heat rejection, reducing up to 70% of the heat. The cabin of your vessel will require less air conditioning. Who wouldn't want to stay cooler and save fuel?
Increased Privacy
Window tinting is a barrier that protects your privacy on and off your boat. Whether you dock your boat at a marina, a restaurant, a resort or in storage, window tinting keeps the interior of your boat and any valuables hidden.
Have the Best Boat and Yacht Window Tinting Company on Your Side in Fort Myers Beach
Quality Custom Window Tinting offers our customers over 25 years of experience.  We employ a team of highly skilled technicians that possess the experience and knowledge for any size project. We are dedicated to your complete satisfaction providing customized tinting solutions and a lifetime guarantee behind all our work.  For more information about our window tinting options, contact us today!
.
So tint is tint right? Wrong. Here you'll find a level of professionalism and courtesy not seen often for tint organization. They took great care to mask off sensitive areas of my interior to make sure it wasn't damaged during the install. Gary, the owner is an absolute awesome business man and true gentleman. I have been doing business with him for almost 15 years. I don't go anywhere else. They offer all levels of quality too. No fade, no problems.
When you choose Quality Custom Window Tinting to install your vehicle window tinting film you can rest assured knowing that you are not only receiving the best service for your investment, but you are receiving the highest quality of products in the market.
At Quality Custom Window Tinting we proudly use Solar Gard® and Suntek® products such as:
Suntek® High Performance Series - Suntek® Infinity OP - Suntek® CIR Series - Suntek® CXP
VortexIR™ Ceramic
Quality Custom Window Tinting offers a variety of choices for Solar Gard® and Suntek® products.  These products offer benefits such as heat rejection, UV protection, glare reduction and more.  View your options and learn more with the link below.
We Proudly Use Quality Window Films from Brands You Know & Trust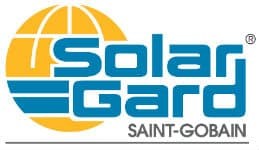 Call or stop by today for a free quote
Proudly Offering Quality Custom Window Tinting Services in Southwest Florida
LEE COUNTY
Cape Coral, Estero, Fort Myers, Fort Myers Beach, Lehigh Acres, North Fort Myers, Pine Island, San Carlos Park, Sanibel
COLLIER COUNTY
Ava Maria, Bonita Springs, Golden Gate, Immokalee, Marco Island, Naples, North Naples
CHARLOTTE COUNTY
Englewood, Port Charlotte, Punta Gorda, Rotunda