Auto Window Tinting San Carlos Park
Custom Auto Window Tinting from our Local Team of Experts
When you are searching for auto window tinting in San Carlos Park, contact our team at Quality Custom Window Tinting.  Since 1994, our team has provided quality window tinting solutions for all types of vehicles.  Whether you want enhance the appearance of your vehicle or create a cooler, more comfortable ride, we can help you achieve your goals.  With a wide range of tinting percentage, our team can customize your tint to suit your needs.  Our tinting products are from well-known and trusted brands including Solar Gard and Suntek.  With the use of quality film and the most advanced installation techniques, we can ensure a flawless finish every time!  Contact us today to schedule your appointment. 
Learn About the Benefits of SunTek Window Films
At Quality Custom Window Tinting, we use only proven brands of the highest quality. One of the best brands in the industry is SunTek. Sun Tek window films stand the test of time and provide some of the most sought after features offered in auto window tinting films. With a broad selection of tint products, you can customize the look of your tint to fit your needs and improve the look and performance of your auto glass. Sun Tek films offer:
99% UV Rejection
Reflective and Non Reflective Finishes
Glare Reduction
Good Optical Clarity
Metal Free Ceramic or Carbon Film Technology to Keep Cell Phone, GPS, and Satellite Radio Signals Free from Interference
And More
Enjoy the Advantages Window Tinting Has to Offer
UV Protection
Using the finest in quality Solar Gard and Suntek tinting films, we can reduce UV radiation by as much as 99%! Which is the ultimate in SPF protection for your skin.
Reduce Internal Heat
If you have you ever turned your car on, cracked the windows and turned your AC to the max and still had to wait several minutes before getting in your car, then you'll be happy the hear window tint can reduce the internal heat of your vehicle by 70%! 
Protect your Car's Interior
Without window tinting, your interior will start to fade and your dashboard and seats will begin to crack. With the proper window film, protecting your car's interior is easy!
When you choose Quality Custom Window Tinting to install your vehicle window tinting film you can rest assured knowing that you are receiving the best service for your investment. At the same time, you are receiving the highest quality products in the market.
At Quality Custom Window Tinting we proudly use Solar Gard® and Suntek® products such as:
Suntek® High Performance Series – Suntek® Infinity OP – Suntek® CIR Series – Suntek® CXP
VortexIR™ Ceramic
Quality Custom Window Tinting offers a variety of choices for Solar Gard® and Suntek® products. Which include many benefits such as heat rejection, UV protection, glare reduction and more. With this in mind, learn more with the link below.
We Proudly Use Quality Window Films from Brands You Know & Trust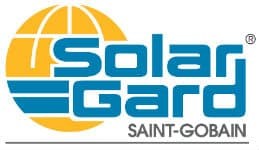 Call or stop by today for a free quote 
Proudly Offering Quality Custom Window Tinting Services in Southwest Florida, Including the following:
LEE COUNTY
Bonita Springs, Cape Coral, Estero, Fort Myers, Fort Myers Beach, Lehigh Acres, North Fort Myers, Pine Island, San Carlos Park, Sanibel
COLLIER COUNTY
Ava Maria, Golden Gate, Immokalee, Marco Island, Naples, North Naples
CHARLOTTE COUNTY
Englewood, Port Charlotte, Punta Gorda, Rotunda